Frequently Asked Questions about the Durham CROP Hunger Walk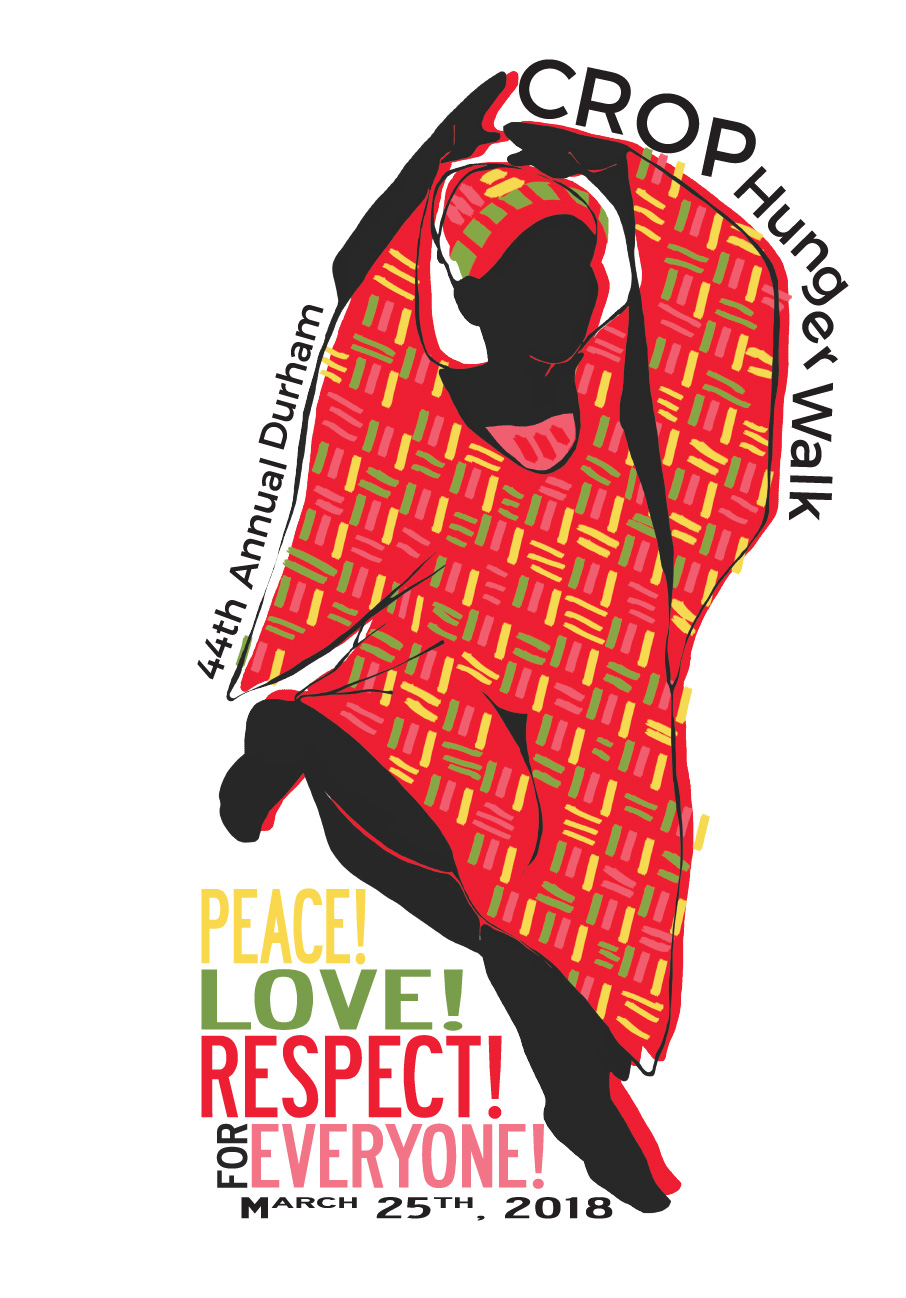 CROP Hunger Walk is an annual event which combines fun and fundraising to raise money for hungry people throughout the world. Walkers invite friends to sponsor them with a contribution of $5, $10, $20 or more.
When is the Durham CROP Hunger Walk?
The 43rd Durham CROP Hunger Walk will be Sunday, April 2, 2016 at 2:30 p.m.
Where?
The 2017 Durham CROP Hunger Walk will start at Duke Chapel on Duke's West Campus, proceed to East Campus, then through the Walltown neighborhood north of the campus, and returning to West Campus, ending at the Chapel — a distance of about eight kilometers (4.8 miles). Click here to learn more about the walk and see a map of the 2017 route and to get walking suggestions.
What were the successes for the 42nd Durham CROP Hunger Walk?
More than 1,600 walkers participated.
Raised $146,600.
What are the goals for the 43rd Durham CROP Hunger Walk?
To have more than 2,000 walkers.
To raise more than $180,000 changing the lives of hungry people in Durham and around our world.
To celebrate the diversity and generosity of the Durham community.
How can we accomplish this?
By recruiting more walkers from:

the religious community
the business and professional community
nonprofit agencies, neighborhoods and clubs
universities, colleges and schools
By fostering competition for the coveted Gold and Silver Sneaker Awards for most money raised. Click here to see the 2016 Gold and Silver Sneaker Award winners.