Hello CROP Walk Family,
Thank you all for making our walk so successful. As you may remember, we are raffling off the playhouse that was donated to us by Habitat for Humanity. In order to promote the tickets sales, I have set up an online donation page for the playhouse, where you can donate to CROP and for every $2 in donation money you will receive one chance to win the playhouse. Please use and/or forward the link below. Just like the walk proceeds, 100% of the money taken in goes to agencies that are fighting hunger, so whether or not you win the playhouse, it's still a win!
http://hunger.cwsglobal.org/goto/winplayhouse
Tickets will be sold online through Friday at 5 and through the third inning of Friday's game at the DBAP. We will deliver and set up the playhouse (in Durham or nearby) on Monday at noon.
Thanks for your support.
Also, please follow us on Twitter (@durhamcropwalk) and on Facebook (https://www.facebook.com/groups/155298644155/?ref=br_tf).
Yours in Service,
kaaren

What is CROP Hunger Walk?
CROP Hunger Walk is an annual event which combines fun and fundraising to raise money for hungry people throughout the world. Walkers invite friends to sponsor them with a contribution of $5, $10, $20 or more.
DURHAM CROP HUNGER WALK ON YOUTUBE
When is the Durham CROP Hunger Walk?
The 41st CROP Hunger Walk will be Sunday, March 22, 2015 at 2:30 p.m.
Details will be posted as they are determined by the steering committee.
This year there are team leader packets with informational materials and 10 walker envelopes and 10 brochures. Take as many other envelopes and brochures as you need along with posters, bulletin inserts, etc.
Questions? Want to be a part of the steering committee for the 41st?
Send an e-mail to crop@durhamcropwalk.org
Where?
The 2015 Durham CROP Hunger Walk will start at Duke Chapel on Duke's West Campus, proceed to East Campus, then through the Walltown neighborhood north of the campus, and returning to West Campus, ending at the Chapel — a distance of about eight kilometers (4.8 miles). Click here to see the map of the 2014 route and to get walking suggestions.
What were the successes for the 40th Durham CROP Hunger Walk?
More than 2,000 walkers.
Raised (Still coming in).
What are the goals for the 41st Durham CROP Hunger Walk?
To have more than 2,500 walkers.
To raise more than $180,000 changing the lives of hungry people in Durham and around our world.
To celebrate the diversity and generosity of the Durham community.
How can we try to accomplish this?
By recruiting more walkers from:
the religious community
the business and professional community
nonprofit agencies, neighborhoods and clubs
universities, colleges and schools

By fostering competition for the coveted Gold and Silver Sneaker Awards for most money raised. Click here to see the 2013 Gold and Silver Sneaker Award winners.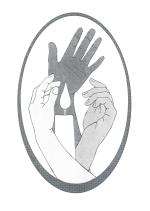 Durham Congregations in Action (DCIA) is the community sponsor of the Durham CROP Hunger Walk